Every once in a while I get an itch to try out a new craft. My obsession of the week [I say of the week, because I started making these about 4 days ago] is making quilt-like blankets. Here are some pictures.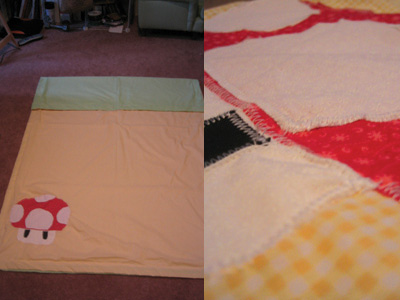 My first blanket attempt. Mario world shroom.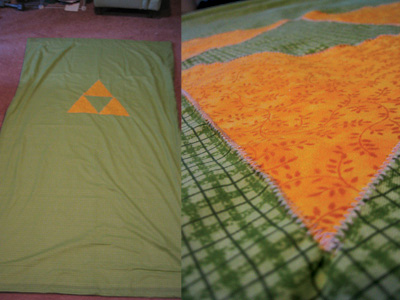 My second blanket attempt. Triforce.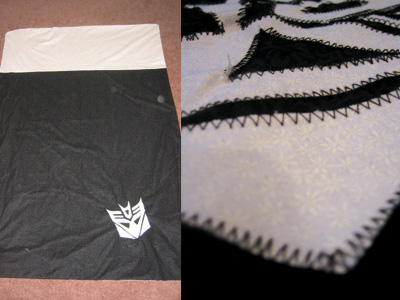 Third attempt. Decepticon.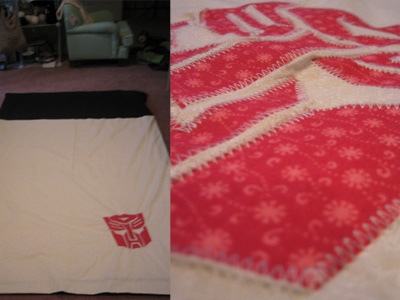 Autobots.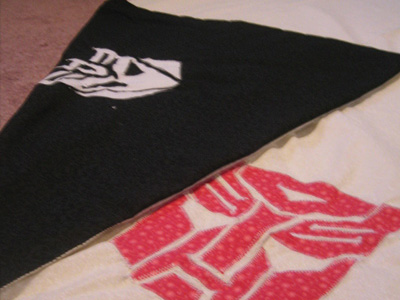 Surprise! It's reversible.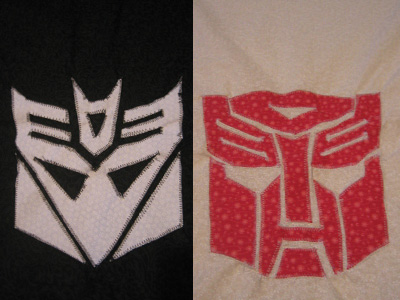 Here they are side by side.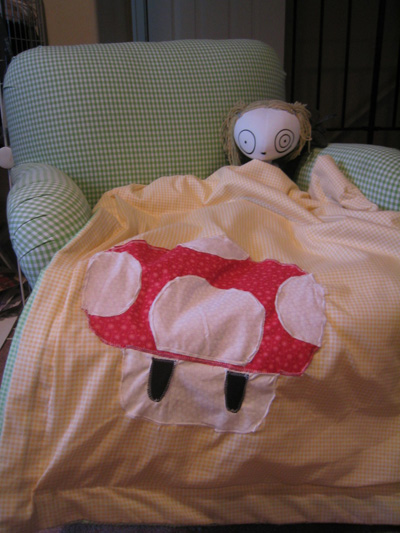 An action shot of the shroom blanket.

---
About me
So here's a little about me you might not know [though you got a glimpse of it just now] — I'm really really really into arts and crafts. =] Here are a few of the things I'm into.
---
Sewing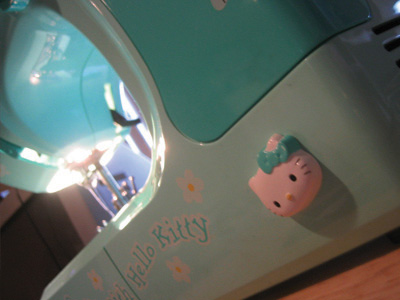 My sewing machine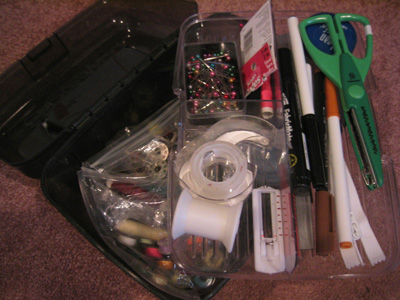 Some sewing supplies.
Fabric stash
---
Knitting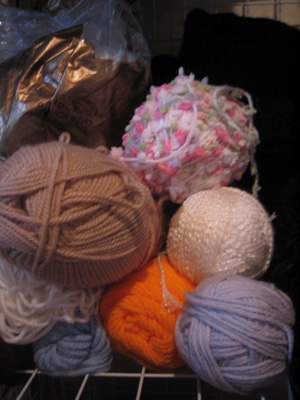 Yarn stash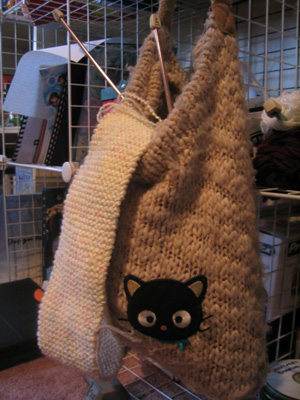 A work in progress
---
Painting
Some supplies
My Munny
---
Cooking